Delivering High Quality Enail Kits Since 2016
Designed, 3D printed, assembled, painted, & bundled In Oregon, USA Jose Matos
Conner was very helpful, knowledgeable and especially thorough and he also followed up with me every step of the way with my order. The shipping speed is incredible an the pieces are all great quality. Definitely going to be a return customer 10/10 stars 🌟 @glassgardenia
I purchased my first enail from RCC tools not knowing a whole lot about how they work. I bought the micro blue obsidian enail and it is seriously the best investment I've made. It is compact and barely takes up table space and very simple to use. Now I don't have to use my loud ass torch every time I want to dab. Absolutely would recommend! Jerry Ferguson
...was overjoyed to find your site again since I wanted to buy something made by an entrepreneur here in the states. I liked a lot of the marbling I saw on your facebook and honestly the coupon made it affordable enough for me to add the custom color order. I really am excited and can't wait to use it. Quinn Pittman
I like the colors that match the sun, with reds and yellows. By far the most creative E-nails I found while shopping around, so I sent the link to all my friends as well. Thank you!
The purpose of this site is to offer an expanding selection of the best value in heady and functional e nail controllers and dab gear. Whether you landed here looking for a complete setup or just some replacement parts, you have found the place for affordability, functionality, style, and customer service. RCCtools has multiple years of experience designing, painting, and assembling custom e nail controller kits for collectors all over the globe.
I strive to provide you with a trusted source for all of the best valued items to complete your setup; as well as quick shipping from Oregon, USA.
High Quality Affordable Dab Gear
All of the most functional and valuable parts can be found here without destroying your budget. Most items here are selected for their value including function, price, and style.
My e nail cases are designed with style and uniqueness in mind. They all function the exact same as any other digital unit (except of course the analog versions).
Long efforts go into sourcing and designing the best focused selection possible that remains feasible to sell affordably. Look no further for your custom e nail and dab accessory needs.
Besides customer service the remainder of the time is mostly spent sourcing accessories as well as dreaming up and designing rad e nail enclosures that are chock-full of fun, character, and style!
RCCtools is constantly being updated to include the most functional and affordable dabbing items curated by you and I together to end up with the best value dab kits available online from the USA.
Your support and feedback are valued here. You contribute to a better experience for all who pass by and I appreciate all of your constructive feedback. User input helps make progress for better designs, items, and collections of items based on top function and style at an affordable price. Anyone looking for a good product or service can benefit from the experiences we have and share with the #dabfam
Don't get stuck with a generic controller with the same electronics and same old case for twice the price. It may not even be fuse protected! If you are not sure what I mean hit CRTL+F and search for "Why Choose RCCtools" on this page to skip below and read more on why RCCtools is the best value e nail available. The internal electronics in each e nail controller are industry standard PID technology which have been trusted across multiple industries. It's been cooking your pizzas at Domino's long enough to work out all of the kinks and issues by now. These bad boys are even used in refrigeration, self driving cars (steering), and more!
Long Term Value Of An Electronic Nail Controller
Many of the newer portable e nail units simply lack the power, reliability, and clean-ability that you would expect from of a full e nail dab kit. Electronic nail (e nail) controllers have proven to be the most solid long term solution to heat a dab nail for a large amount of the daily dabbers out there.
RCCtools custom e nail dab kits are accurate, stable, and perfect for maintaining steady dabbing temperatures. I stick to the same tech that has been used in such industrial equipment such as pizza ovens plastic parts molding, and other industries that have been around for decades. 
Industry Standard XLR Wiring Order: Used Among Top Brands
RCCtools uses standard sized XLR plugs found in many top brands available today. These brands value part compatibility and long-term usefulness more than they value trying to create an artificial dependency on their proprietary wiring style. Using a standard wiring order makes finding matching replacements easier for those using these brands found at the bottom of the wiring order guide page.
Find your enail coil wiring here before ordering or frustration will be in store for both you and I as well! Trust me on this one! So many customers have had this wiring mismatch issue since 2015. Around then, some enail makers got the bright idea to start wiring their controllers differently in hopes that customers would be stuck doing repeat business.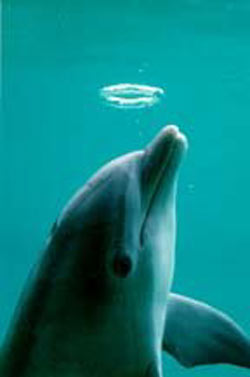 Are you new to the dab game and still not sure which dab gear you need to make a full set? I get it, the number of options in enail controller options alone can be daunting — not to mention accessories as well! Have no fear; finding the right setup is not as difficult as it may seem. I'm sure we can figure out something that meets or exceeds your expectations with the wide range of enail accessory combinations available.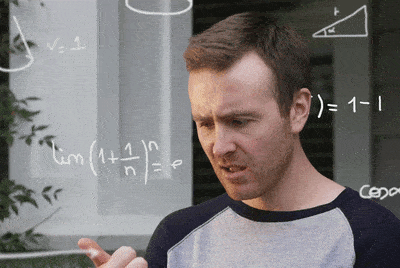 Maybe you are looking for more information on heating coil wiring to controllers or to dab nails. Check out this guide. Have some general questions about e nail kits? Here's the enail FAQ for some answers. If your question wasn't answered in the FAQ there's more in the Dab Gear Info area. 
If you don't find your answer there don't hesitate to send a message! After all, others will like have the same question, so we all benefit when your voice is heard. Go ahead and suggest an improvement or product that you don't see here and want to see by using the contact page.