Enail Dab Kits Made Uniquely & Affordably in the USA
Your support contributes toward a slowly expanding selection of the best value in heady electric nail controllers and dab gear shipped from the USA. You may have landed here looking for a complete setup or just some replacement parts. RCCtools has multiple years of experience designing, painting, and assembling custom enail controller setups for collectors all over the globe. I strive to provide you with a trusted source for all of the best valued items that are available, and ship them as quick as possible from the USA.
Keepin' it Fresh, And Holding Onto The Hits!
RCCtools is constantly being updated to include the most functional and affordable items curated by you and I in tandem — working as a strange type of team. Together, we progress for the good of every individual looking for a good product or service.
Budget High Quality Essential Dab Gear
All of the most essential dab accessories and most helpful non-essentials can be found here without destroying your budget. Most items here are selected for their value (defined here as the combination between function, price, and style). Long efforts go into sourcing and designing (and marketing) the best focused selection possible that remains feasible to sell at these low prices. Look no further for your custom enail and dab accessory needs. Besides customer service the remainder of the time is mostly spent dreaming up and designing rad e nail enclosures that are chock-full of fun, character, and style!
Long Term Value: Electronic Nail (Enail) Control
Many of the newer portable e-nail units just simply lack the power and reliability that you would expect from of a full e-nail setup. Electronic nail (e-nail) controllers have proven to be the most solid long term solution to heat a dab nail for a large amount of the daily dabbers out there. RCCtools custom enail dab kits are accurate, stable, and perfect for maintaining steady dabbing temperatures. I stick to the same tech that has been used in such industrial equipment such as pizza ovens and plastic parts molding for decades. 
Best Value Enail Dab Kit
Don't get stuck with a generic controller with the same electronics and same old case for twice the price. It may not even be fuse protected! If you are not sure what I mean, read more here on why RCCtools is the best value heady enail available. The internal electronics in each enail dab kit are industry standard PID and SSR relay technology which have been trusted across multiple industries long enough to work out all of he kinks and issues. That being said, I am looking at building a custom CPU with more features, if I get enough interest (email me!).
Is An Enail Right For You?
An enail dab kit may not be your optimal solution if you're in need of a stealthy setup, or you're accident-prone. Care should be taken to keep the heat coil cable clear. Making sure the cable and hot heating elements are out of the path of any animals, children, or those who may be unaware of the electrical and heat hazards. The accident prone needing a stealthy or ultra-portable setup may be interested in something like the Sai Top Airflow atomizer mod if a torch is not preferred. If you have a safe spot for your enail and are ready to be a diligent owner, read more here on why you may prefer an enail over a butane or propane torch.
"…The feeling was not unpleasant and the Princess was fine, so our uber-baked hero allowed the creature to continue it's way up his body — eventually making it to his torso, where he let out a giggle as the creature swallowed him whole. The inside of the creature's body felt warm and comforting…"
"The 6 Infinity Stones of the Gauntlet Glove wield the awesome powers and ability to bend time & space…" Read more here.
The Shenron Dragon e-nail will be your heady genie and light your fire on command and without fail. Summon the cosmic powers of Shenron and unleash your dankest destiny.
How does an electronic nail work on the inside?
An enail controller unit uses a "PID" calculation to balance temperature based off of signals coming from a sensor in the heat coil. The PID formula is the gold standard in many other heating and cooling appliances besides just enail controllers. PID allows for accurate calculations of energy adjustments based on temperature. The CPU gets readings from the sensor in the heat coil and then sends pulses of electricity to the heat coil according to the feedback from the sensor.
PID stands for proportional, integral, and derivative. The CPU of the enail uses the reading of the temperature sensor to adjust these three values and correct for the next heating cycle. Proportion, integral, and derivative all work together to determine the perfect amount of energy to keep your nail at your set temperature. Now you know how your enail works, and Bill Nye would be proud. Another fun fact: you may be surprised to know that your electronic nail controller can also be used for cooling by simply reversing the sensor wires and adding a cooling element instead of heating.
Individualized Paint Finish
RCCtools applies a unique marbleized paint finish to each and every compact e nail enclosure. The marble dipping process produces a truly unique natural pattern each time because of the many factors at play. Each design is it's own individual, and therefore has no replicas. A shock-resistant "ABS" plastic case (think LEGO material) protects the electronics. RCCtools also protects all controllers with a fast blowing fuse for your peace of mind. Electronic nail controllers heat safely and reliably to 650F within 2 minutes with a temperature range up to 1000F for the hottest dabs you could possibly want.
All electronics are the same regardless of whether it's a mini e-nail or custom character e-nail. The analog controllers are the only exception.
Industry Standard XLR Wiring Order: Used Among Top Brands
RCCtools uses standard sized XLR plugs found in many of the other top brands. Using a standard wiring order makes finding matching replacements easier for those using these brands (see unconfirmed list here at bottom). Any coil using the same standard wiring order, 120V, and a K-type sensor will work. Find your enail coil wiring here before ordering or frustration will be in order on both ends. Trust me on this one, since many customers have had this wiring mismatch issue since 2015. This was about the time when some enail makers got the bright idea to start wiring their controllers differently in hopes that customers would be stuck doing repeat business with them.
Affordable #topshelf enail dab sets since 2015
Specializing in customized enail controllers made from found items, 3D printed designs, and marble-ized cases. Why choose RCCtools enail controllers?

Different XLR plug wirings are available to match any plug's wiring order.
Best value of heady enail and dab gear accessories balancing function, style, local sourcing, and price
A quick stop to find the most functional and heady e nail gear shipped ASAP from the West Coast.
Responsive and attentive customer service with a deep understanding of your needs as a person and a customer.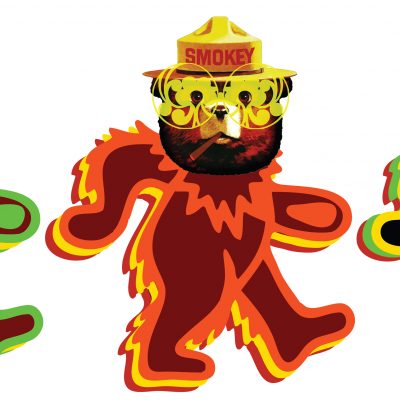 Best focused enail & dab gear selection
RCCtools has you covered with the best dabbing setup for your money as a #dailydabber. You will easily find what you are looking for on a limited budget, including the functional along with the heady. RCCtools can save the day by finding your ideal replacement part when working with a limited budget. There are many custom possibilities to offer. Together we can come up with your ideal heady enail setup kit. Design your own dream enail by sending or emailing your 3D models and/or objects for measurement & analysis.
I make rare and limited runs on select enail controller sets; which means exclusivity may be requested for your one-of-a-kind collector's piece. Why choose RCCtools as your go-to dab gear brand? Read here for more info about the main differences between us vs. them.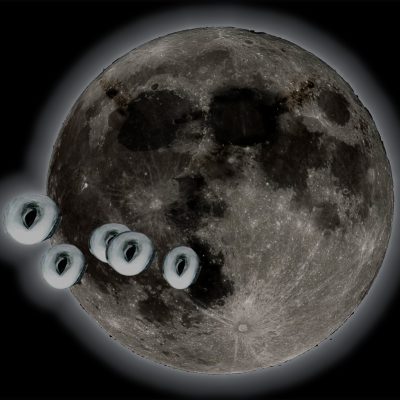 RCCtools takes on a wide range of project ideas and would love to hear what you have in mind! Browse the selection to get the ideas rolling or contact through email to discuss your custom e-nail project idea. Together we can top off your collection and make your heady dreams come alive! Since 2015, many amazing and happy customers across the globe have trusted their dab station design with RCCtools. See the reviews for more.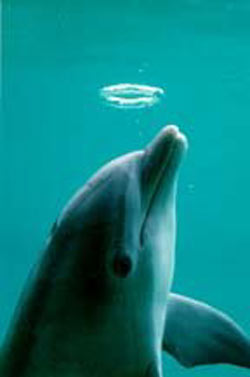 Are you new to the dab game and still not sure which dab gear you need to make a full set? I get it, the number of options in enail controller options alone can be daunting — not to mention accessories as well! Finding the right setup is not as difficult as it may seem. I'm sure we can figure out something that meets or exceeds your expectations with the wide range of enail accessory combinations available.
Maybe you are looking for more information on heating coil wiring to controllers or to dab nails. Check out the enail FAQ for answers. If your question wasn't answered in the FAQ there's more in the Dab Gear Info. Section. If you don't find your answer there don't hesitate to send a message! After all, others will like have the same question, so we all benefit when your voice is heard.
The simple mission is to offer the most affordable and functional heady dab gear. Criteria are that each item must have clear value and have it's own functinoal place in any #dailydabber's heady collection. Suggest a product that you don't see here and want to see at the contact page!