25mm Coil and Banger Combo (Coil, Banger, Capper, Insert)
25mm Coil and Banger Combo (Coil, Banger, Capper, Insert)
The 25mm combo includes a heat coil, quartz banger, quartz insert, and clamp fastener to hold your heat coil and banger together. The barrel shaped heat coil wraps around the bottom of the banger for additional underside heating.
Includes:
25mm heat coil
25mm quartz banger with 14mm joint size
Clamp to secure the coil to the bottom of the banger
Option to add a free capper
Option to add a free quartz insert (or add a SiC insert for just $29.99)
Option to add two quartz pearls for free
Heat Coil Specs:
25mm inner diameter
XLR 5-pin connector
IMPORTANT: The wiring order of the heating coil is: pin1=AC, pin2=AC, pin3=TC+, pin4=TC-, pin5=GND
100W/120V coil (standard USA specs)
Kevlar cord sheath for rip/shear resistance
Banger Specs:
14mm joint
25mm outer diameter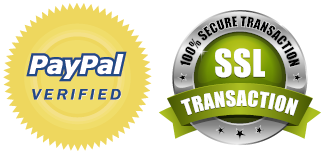 Coil Wiring Order Is Important!
Your e-nail and/or coil may malfunction dangerously if the wiring order is not confirmed to match! Please pay attention to add on options for coil wiring order to match your setup. Some controllers are wired differently (even though they look like they might match). It may look like the same size plug but some companies wire their enails differently to try to seem special and trick their customers into repeat replacement orders. Your e-nail will probably not work and likely even malfunction if it does not match!
How To Ensure Compatibility
Please first email the original controller or coil seller for the wiring order on your gear. Many sellers are responsive when you ask them. Just ask what the wiring configuration is on the 5-pin XLR plug. That's all! When you find it, please make sure it matches the listed configuration listed on this page (or select the custom wiring option). If for some reason you cannot get a response please check out the heat coil wiring guide for quick and easy instructions to find out what the wiring order is on your gear.
I Am Here To Help
If you are still unsure after reading the guide, I can help you out with any additional questions or concerns. You'll definitely want to make sure you are ordering compatible gear to make sure the setup will actually work and to avoid throwing away time and money. If you do not know for sure how your e-nail or coil is wired, it is your responsibility to find out. Returns may not be accepted due to incompatible wiring.
Questions Always Welcome
If you have any questions please don't hesitate to use the contact page and send a quick message. Here is a heat coil plug wiring guide, which is essential if you want to match different brands. If you are looking for more information specifically about which enail accessories check out the dab gear accessories guide to see what's all involved in a full setup and starting at full potential.
Banger Safety
A hose clamp is probably the most secure option to hold your banger up to your heat coil. Other options such as the bands are also very secure, but may not hold well onto bangers with certain neck shapes. The clamp below the bucket ensures that you always have a tight coil fit on the bottom of the bucket.

Conner Goertzen
I am a DIY electronics enthusiast who has been 3D printing since 2018, making custom e-nail controllers since 2016, and putting together custom electronic instruments since 2011.
Blog