Infinity Gauntlet E-Nail | Limited Edition
The Infinity Gauntlet E-Nail
Featuring the fastest, safest, steadiest, and most reliable electronics available packed in an awesome and powerful Infinity Gauntlet case.
Features:
Convenient, consistent, and reliable electronic heating for your desired dabbing temperature
Strong, rugged, shock-resistant Infinity Glove enclosure
Protected with an easily switchable fuse
Standard wiring and XLR heating coil plug (different wiring by request)
Free 2-year warranty for peace of mind
Designed, cut, & assembled in the USA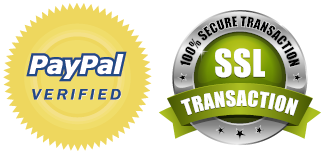 Jose Matos

Conner was very helpful, knowledgeable and especially thorough and he also followed up with me every step of the way with my order. The shipping speed is incredible an the pieces are all great quality. Definitely going to be a return customer 10/10 stars 🌟 @glassgardenia

I purchased my first enail from RCC tools not knowing a whole lot about how they work. I bought the micro blue obsidian enail and it is seriously the best investment I've made. It is compact and barely takes up table space and very simple to use. Now I don't have to use my loud ass torch every time I want to dab. Absolutely would recommend! Jerry Ferguson

...was overjoyed to find your site again since I wanted to buy something made by an entrepreneur here in the states. I liked a lot of the marbling I saw on your facebook and honestly the coupon made it affordable enough for me to add the custom color order. I really am excited and can't wait to use it. Quinn Pittman

I like the colors that match the sun, with reds and yellows. By far the most creative E-nails I found while shopping around, so I sent the link to all my friends as well. Thank you!
Infinity Gauntlet E-Nail:
The Infinity Gauntlet e-nail is your ultimate ally in this adventure through existence. The power of Thor is yours to use, but use wisely! No reality is un-escapable. No restrictions are un-breakable, or globs un-globable. Each gem embodies it's own force and each of these forces may be wielded to craft of one's own destiny. The 6 gems of the Infinifty Gauntlet E-Nail include: soul, mind, space, time, power, and reality. This electric dab nail will absolutely electrify your dab station into a whole new dimensional realm! Harness the power of steady heating and temperature control now.
What are the 6 Infinity Gems of the Infinity Gauntlet?
Have you ever wondered if there was a way to stop time with optional invincibility? The Gauntlet gems are the key. Not a single bad day stands a chance in hell against the Gauntlet! This mighty tool features 6 infinity gems set into the knuckles: soul, mind, time, space, power, and reality. Use them wisely!
Unmatched power of the Infinity Gauntlet E-Nail:
Now you know of the Infinity Gauntlet's potent potential powers bestowed in the gems. The Gauntlet has an incredible power to aid just about any situation on Earth and beyond. Not only that but this his golden beauty shines in any heady case or shelf space. Comic fan or not, this piece brightens any room and turns heads everywhere. This controller is one of the top selling custom e-nails on the site and is beloved by many dabbers.
Limited Run Forecasted:/
I took the opportunity to re-purpose this coin bank into an Infinity Gauntlet e-nail simply because it's a unique and heady piece for fans of Thor. I don't intend to infringe upon the rights of the creators, producers, or licensees of the Thor image.  Let's promote and celebrate the original comic, I say! That being said, it is possible that I get a notice and will not be able to make more, so get it while it's hot! If I run into troubles I may be able to re-mix the image into a new item, but it will have it's own unique spin to avoid troubles. You never know what the future holds, so if this is something that resonates with your style I would pick one up soon. This Infinity Gauntlet E-Nail is produced in very small quantities. However, an eager agent or lawyer may take interest one day.
A humble homage:
I'm just appreciating the idea and promoting it in a small and new way. Taking that into account, I feel that it's fairly likely that production will continue for the foreseeable future. Take advantage of the availability of this rare heady while it lasts however, or you could miss out.

Conner Goertzen
I am a DIY electronics enthusiast who has been 3D printing since 2018, making custom e-nail controllers since 2016, and putting together custom electronic instruments since 2011.
Blog