Standard Mini Enail
Introducing our industry standard model, designed to take your dabbing to the next level. The standard mini enail features a unique and conveniently placed heat coil plug on the top. It comes in a compact, strong, and sleek black enclosure that takes up minimal space and blends in effortlessly with any setup.
At RCCtools, we've reimagined enail design by pioneering the placement of the heat coil plug on the controller's top side. This innovation offers enhanced mobility and convenience, setting our enail apart from the rest. We believe that quality should be accessible to all, and that's why our Compact Standard Enail is not only accurate and reliable but also budget-friendly.
Additionally, each unit is assembled and shipped from the USA. RCCtools has been here since 2016, so you'll have all the support you need with helpful and friendly customer service.
Key Features:
Consistent and convenient heating for your nail, always within a few degrees of your set temperature
High wattage electronics are safeguarded with a fast-blow fuse for added safety
Safe, durable, shock-resistant ABS plastic enclosure (same as LEGO material)
Compact controller dimensions: approx. 5″ x 2.5″ x 2.5″
Save even more by adding a discounted hardware and accessories such as a coil, banger, capper, etc. to your controller order
Free 2-year warranty for your peace of mind
Friendly and reliable customer support for your purchase
Designed and assembled with pride in the USA
Need a custom wiring order for your heating coil plug? We've got you covered (add $12.99)
Default/standard wiring on the plug is: pin1=AC, pin2=AC, pin3=tc+, pin4=tc-, pin5=ground
Includes:
Enail controller and power cable
Your choice of hardware and other tools and accessories tailored to your preference (make your selection using the menu below)
Experience the future of dabbing with our Compact Standard Enail. Elevate your sessions with precision and modern style, backed by RCCtools' commitment to quality and service. RCCtools has been producing enails for years, evidenced by the age of this website as well as past contributions in the enail subreddit.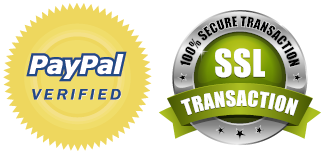 Your Portable Mini Enail Powerhouse
Don't let its compact size fool you– this mini enail delivers exceptional performance! Under it's compact enclosure, it houses the same high-quality electronics found in our larger custom controller units. We've reimagined the case design to eliminate any wasted space, resulting in a compact box that packs all the essential functionality you need. Until the day integrated circuits shrink to the nanoscale, this is the most compact enail available. No wasted space, no wasted money.
Made Of Durable LEGO Plastic
ABS plastic was carefully and deliberately chosen over metal for the case for a few different reasons. The first is that this plastic does not transfer impact or electricity shocks like a standard aluminum case, offering enhanced safety. Additionally, it's lightweight and doesn't corrode over time, ensuring longevity. Even though ABS is lighter than a metal case, in many ways it is also stronger. ABS plastic is known for its impressive durability. In fact, it's the same resilient material used in LEGO blocks. If you've ever played with LEGOs, you know how impact-resistant they are, built to withstand rough play. ABS is one of the toughest materials available. Ask yourself this: do you ever remember breaking a LEGO? Just like LEGO, our enail is designed to stand the test of time.
Precision Machined in the USA
The case was injection molded in the USA– a true rarity. The vast majority of injection molding is done overseas in our current day and age. After being molded and cooled, the openings for the electronics are cut to perfection using a CNC machine. Once these meticulously crafted cases arrive in Oregon, USA, the electronics are skillfully assembled and installed by hand. This dedication to American craftsmanship ensures a level of quality and attention to detail that sets our enail apart.
Top-Side Coil Plug
My compact enail set features a coil jack on the top, while other companies place their jack on the front or back. Plugging the heat coil in through the top instead of the side frees up space in front and around the sides of the unit. It's also much more ergonomic and makes for easy attachment and detachment; especially for those with chronic pain in the hand or other conditions such as arthritis, carpal tunnel, etc. A top-side plug is not only much easier to insert and release, but it also makes the heat coil cable easier to move around, releases tension, and prevents tipping in small dab rigs. This smart design reduces clutter in your dab area and conserves even more space so you have room for other tools, accessories, jars, slabs etc.
For setup and usage instructions, maintenance, and safety tips, check the Enail Instructions page.
Don't hesitate to drop a line here if you have any questions or comments!

Conner Goertzen
I am a DIY electronics enthusiast who has been 3D printing since 2018, making custom e-nail controllers since 2016, and putting together custom electronic instruments since 2011.
Blog