Slimer Ghostbusters E-Nail | Limited Edition
Slimer Enail
The friendly ghost just will help keep your dab nail nice and toasty with the same electric heating controls used in pizza ovens and many other appliances involving temperature control. This Slimer enail is an original, USA designed & assembled custom unit. This crazy ghost is equipped with the same standard electronics as all of the other controllers you see, but with a character that will not be contained.
Features:
Convenient, consistent, and reliable electronic heating for your desired dabbing temperature
Protected with an easily switchable fuse
Standard wiring and XLR heating coil plug (different wiring by request)
Free 2-year warranty included
Designed, cut, & assembled in the USA
Availability: In stock (can be backordered)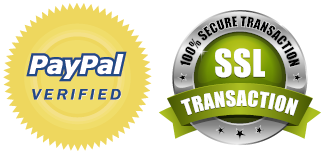 Jose Matos

Conner was very helpful, knowledgeable and especially thorough and he also followed up with me every step of the way with my order. The shipping speed is incredible an the pieces are all great quality. Definitely going to be a return customer 10/10 stars 🌟 @glassgardenia

I purchased my first enail from RCC tools not knowing a whole lot about how they work. I bought the micro blue obsidian enail and it is seriously the best investment I've made. It is compact and barely takes up table space and very simple to use. Now I don't have to use my loud ass torch every time I want to dab. Absolutely would recommend! Jerry Ferguson

...was overjoyed to find your site again since I wanted to buy something made by an entrepreneur here in the states. I liked a lot of the marbling I saw on your facebook and honestly the coupon made it affordable enough for me to add the custom color order. I really am excited and can't wait to use it. Quinn Pittman

I like the colors that match the sun, with reds and yellows. By far the most creative E-nails I found while shopping around, so I sent the link to all my friends as well. Thank you!
This Slimer enail could make an excellent gift for a favorite Ghostbusters fan but also works for a wide audience. Also, this one would be a hilarious table piece for a cannabis event or lounge area. Slimer shares your love of the munchies! He is pretty much always high on at least one level — since he floats to get around. The Slimer e-nail works great as a gift for just about any dabber (of legal age).
Here are some frequently asked questions about e-nails for those may still be curious to get more beginner's info. If you are looking for more information specifically about which e nail accessories you should really check out this quick guide.

Conner Goertzen
I am a DIY electronics enthusiast who has been 3D printing since 2018, making custom e-nail controllers since 2016, and putting together custom electronic instruments since 2011.
Blog