30mm Coil and Banger Combo (Coil, Banger, Capper, and Insert)
30mm Coil and Banger Combo (Coil, Banger, Capper, and Insert):
The 30mm combo includes both heat coil (bottom-heat) and specialized e-nail banger; as well as one quartz insert and capper. NOTE: It's important to know if your controller and coil are actually compatible. I can help you find out, but if you aren't quite sure please read this first for more info.
>Includes:
30mm axial coil
30mm banger (14mm male joint)
Underside clamp for fastening your heat coil to the banger
Option to add a free capper tool
Option to add a free quartz insert (or SiC for just $24.99)
Option to add two quartz pearls for free
Heat Coil Specs:
30mm inner diameter
XLR 5-pin connector
IMPORTANT: please select the correct wiring for the controller you plan to use (if not RCCtools)
100W/120V coil (standard USA spec)
Kevlar cable cover is rip and shear resistant
Banger Specs:
30mm outer diameter
14mm joint fits 14mm female rigs and adapters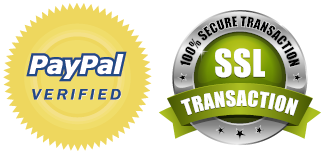 30mm Coil and Banger Combo
If you're looking to upgrade from a smaller banger, a 30mm banger is a great choice for a bigger payload. This banger and coil combo has all you need, minus the e-nail controller. I recommend to get the coil and banger all in one purchase; otherwise there's a small chance that the fit between the banger and coil may not be quite right and may require some adjusting. As far as the accessories go, some cappers might be slightly too small for a 30mm banger, although this one should be the perfect fit. As far as inserts go, it comes down to preference, as the 19mm wide insert leaves plenty of room around the sides to grab with a tweezers, but some might prefer a slightly larger insert to hold the most massive globs. You can get it all here in one fell swoop with a discount and ensure everything works smoothly.
Warning To Those With Limited Hand Function
Although the banger clamp offers the most secure yet flexible fit of your coil and banger, it might not be the best for those who have limited dexterity in their hands or chronic pain such as arthritis. The clamp prongs are pretty small, so it may be difficult to remove for those with hand or coordination issues. The great news is, as long as you have full functionality of your hands, you no longer have to worry about putting excessive force on the nipple of the banger when inserting or removing the fastener to your coil! Also, you can achieve the perfect fit, since the height at which the clamp is secured is now adjustable.

Conner Goertzen
I am a DIY electronics enthusiast who has been 3D printing since 2018, making custom e-nail controllers since 2016, and putting together custom electronic instruments since 2011.
Blog