Cola Side Flyer Sweater
Stoner humor for the #topshelf grower. This sweet sweater cuts the bitter winter chill and keeps you toasty while toasted!
Fit:
Sweatshirts run small, order a larger size if in doubt. Sublimated sweatshirts are made of 100% polyester fleece. High-quality, custom workmanship. Made using cut and sew assembly in the U.S.
Materials: 100% polyester fleece 2 way stretch Shipping Info All products are printed and shipped directly from Teespring.
Please allow production time of 1-2 weeks and 3 – 6 business days for standard shipping.
Expedited or Rush shipping may be available depending upon the product(s) selected and the destination country.
Products are fulfilled in the US Return Policy If you're not 100% satisfied, let us know and we'll make it right!
…dripping and dropping through the dankest closets across the globe…keep it sticky, my friends!!!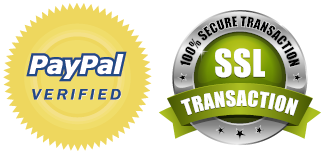 Jose Matos
Conner was very helpful, knowledgeable and especially thorough and he also followed up with me every step of the way with my order. The shipping speed is incredible an the pieces are all great quality. Definitely going to be a return customer 10/10 stars 🌟 @glassgardenia
I purchased my first enail from RCC tools not knowing a whole lot about how they work. I bought the micro blue obsidian enail and it is seriously the best investment I've made. It is compact and barely takes up table space and very simple to use. Now I don't have to use my loud ass torch every time I want to dab. Absolutely would recommend! Jerry Ferguson
...was overjoyed to find your site again since I wanted to buy something made by an entrepreneur here in the states. I liked a lot of the marbling I saw on your facebook and honestly the coupon made it affordable enough for me to add the custom color order. I really am excited and can't wait to use it. Quinn Pittman
I like the colors that match the sun, with reds and yellows. By far the most creative E-nails I found while shopping around, so I sent the link to all my friends as well. Thank you!