American Glass & E-Nail
This full e nail package includes an Illuminati glass rig paired with a mini enail controller. The package comes with an e nail controller, rig, heat coil, nail, dabber/capper, insert, and 3D printed q-tip and capper holder. The rig is small enough to fit in a standard weatherproof case and features a simple 2-hole diffuser for easy cleaning.
IMPORTANT: WIRING ORDER!
Includes:

American blown mini tube
Compact enail controller
Choice of heating coils & banger nails to complete your basic setup (without dabber tool or concentrate)
Quartz insert for banger
Tweezers for insert
3D printed multi use stand

Features:

14mm female joint on the banger nails and rig
Heats conveniently & consistently to desired dabbing temps
One of a kind marble-ized paint finish
Fuse-protected temperature controller unit
Designed & assembled in the USA
2-year warranty on all enail controller units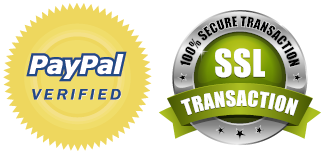 American Glass E-nail Package
This American glass was made by Keller Glass and ships fast from Portland, Oregon. The stem features a simple two hole diffuser and a very small chamber for flavorful and #terptastic rips. This piece can chug, but be gentle, since there is little splash protection. The diffuser is pretty basic so it's light on the chop. That can be good and bad. Good if you want to take it to the less filtered side, and bad if you suck too hard and get a mouthful! It's a banger hanger — what can you expect? That being said, it does rip like a champ of course and what it lacks in splash protection, it makes it up in aesthetics with the dank green dappled color work. The lamp-worker was found on Facebook years ago, who I thought went by a name that I now know was actually the name of the author of an electronics guide (oops!!) The glass artist sadly is nowhere to be found now in my bookmarks or emails.
#Dabstagram
I have a hobby of checking out heady glass on Instagram. So many great artists show their wares — it's impossible to keep up with it all! I feel blessed to live in such a time that I can browse all of this amazing-ness right from my phone! If you see an artist that you would like to see represented here, by all means connect us up! I would be honored to meet your request and encourage you to send pictures through the contact page! That being said, you may already have some heady glass that you want to match colors with on an e nail set. I can try my best to complete your a matching set.

Conner Goertzen
I am a DIY electronics enthusiast who has been 3D printing since 2018, making custom e-nail controllers since 2016, and putting together custom electronic instruments since 2011.
Blog