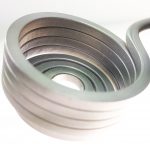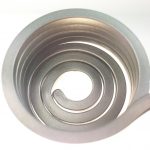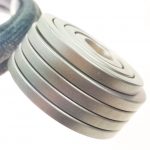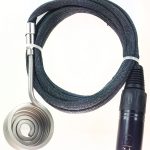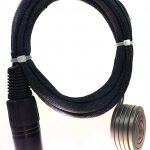 30mm Axial Banger E-Nail Heating Coil
$36.99
30mm Axial Barrel E-Nail Coil:
YOUR E-NAIL WILL NOT WORK OR MAY EVEN MALFUNCTION DANGEROUSLY IF THE WIRING DOES NOT MATCH! Many e-nail controllers are wired differently (even though they have the same size plug).  
30mm axial barrel style banger heat coil with wraps on the bottom of the coil for direct lower surface heating
100W/120V coil
XLR 5-pin connector
K-type TC's
Kevlar cord sheath is rip and shear resistant
This is the wiring order of this coil: pin1=AC, pin2=AC, pin3=TC+, pin4=TC-, pin5=GND
IF YOU ARE UNSURE ABOUT THE WIRING ORDER OF YOUR CONTROLLER YOU MUST E-MAIL THEM FIRST TO MAKE SURE THIS COIL WILL WORK!!
K-type thermocoupleXLR 5-pin connectorAsk your controller seller for the pin configuration to match to this coil before purchasing!YOUR E-NAIL WILL NOT WORK OR MAY EVEN MALFUNCTION DANGEROUSLY IF THE WIRING DOES NOT MATCH! Many e-nail controllers are wired differently (even though they have the same size plug). It may look like the same size plug but some companies wire their e-nails differently to try to get proprietary exclusivity. IT IS SOLELY YOUR RESPONSIBILITY TO MESSAGE IF YOU DO NOT KNOW YOUR CONTROLLER WIRING CONFIG. ALREADY. Most e-nail sellers are responsive when you ask them. Just ask what the wiring configuration is on the 5-pin XLR plug. When you find it, please make sure it matches the listed configuration above
In stock
SKU:

30mm-axial-heat-coil
Category: NAILS & COILS CATEGORY
Tags: 20mm, 5-PIN, axial coil, axial e-nail coil, axial heat coil, barrel coil, e-banger, e-banger coil, e-nail coil, heat coil, replacement e-nail coil, replacement heat coil, XLR