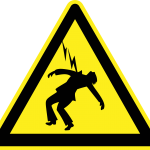 Unprotected Units
Fuse protection is a critical feature for your e-nail. Without a fuse there is no safeguard to prevent dangerous and life-threatening events involving high-amp "mains" power from potentially damaging your electronic dab nail (or your health). The best e-nail models come equipped with fast-blow fuse that could potentially save your life if any of these events were to occur. Fuses are actually dirt-cheap, take up very little space inside the controller casing, and are relatively easy to install. Surprisingly, some online retailers are still selling e-nails that are not fuse-protected. This is a good indicator of how much care went into the design of the e-nail controller. so it's a good idea to check before purchasing. You definitely want a fused unit for the sake of your safety (and that of others). The best e-nail models also have a small accessible fuse-port that allows for easy replacements.
Glance at the Back side
One way to check is to look at the power receptacle itself, which is normally located on the back side of the unit. Some sellers include pictures of this with their product pages. If the receptacle has some space next to the power cord port and there is a fuse symbol there, then it's almost certain it's there. If this type of receptacle did not include the fuse, the unit would fail to power-up. This is not to say that the fuse could not be located somewhere else in the case, but if you see the fuse symbol it's probably there. See the picture below for an example of where to look. If still in doubt, ask the seller to be sure.
Wiring Order/Configuration
Mainly, there are two major wiring configurations for
enail heat coils
. Both of these typically use XLR 5-pin connectors, but others may be different so keep that in mind. It is important to consider future replacements if you intend on using your electric nail for years to come. When purchasing a replacement heater coil or enail controller, make sure to ask the seller what the wiring is. That way you have it ready when time comes. It is critical to find out if the 5 wires will match on the male and female ends. If not, you will probably damage your gear (at the very least). It is important to make sure your
enail controller
will be compatible with a heating coil that is standard 5-pin XLR (not mini), and therefore easily obtained in the future.
SSR vs. Mechanical Relay
Some PID controllers use a mechanical relay to send energy (heat) to the heating coil in successive heating cycles. They use switches that click on and off via electromagnetic control. These are fairly reliable, but the best e-nail models use a solid-state relay (SSR). This version is less prone to mechanical failure in the long run. Instead of a mechanical switch, the SSR uses a small LED light and a photo-sensitive resistor to deliver heat in very short pulses. The mere presence of light closes the circuit using this unique electronic component. SSR's also have the advantage of being totally silent while functioning, compared to the constant clicking of the mechanical relay. That being said, the clicking could be a plus if you need a reminder to switch it off every now and then. An easy way to tell if your electronic nail uses an SSR is to look for the shorter PID controllers with one display line. These normally use a SSR to pulse energy to the heater.
Check the Technique
In my opinion, Chinese manufacturers deserve their credit. They have been able to coordinate massive labor and marketing efforts to position themselves as the electronics manufacturing center of today. They can produce the cheapest goods, and are at the same time able to produce the standard of quality that Americans demand. However, unless you're planning on purchasing bulk electronic components to DIY, going with an enail seller that is located closer to you may avoid some frustration and wait time. Clear and strategic communication is key.
Top Three Reasons To Buy American (if you're American)
The first reason is that shipping times can be up to 4x as fast compared to from Alibaba etc., especially when some holidays are taking place, which of course you aren't aware of unless you do a lot of business overseas and keep it on your schedule.
Second, there is a higher chance that domestic customer service will be able to meet your needs much more quickly and efficiently.
Third, in the event that you need to return a unit that was damaged in shipping or not properly inspected, it can be difficult to impossible to ensure that your return package is tracked & accounted-for after it crosses the border. This can lead to high costs trying to track the package, and can leave room for dishonest sellers to disappear after your money is received. Filling out a customs form for an electric dab nail is also a sensitive maneuver, in addition to spending extra time at the post office.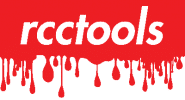 RCCtools vs. "Them": What to look for in an e-nail maker
ABS Plastic Cases Over Aluminum:
RCCtools enail controllers are enclosed in an ABS plastic case because it is extremely durable for one (think LEGOS: have you ever come close to breaking one?). It is also a rust-proof material that is non-conductive– protecting the electronic parts against static charge and condensation. It could potentially protect you yourself in case of a spill or other extreme moisture being present.
Industry standard PID controls:
The PID controls used in these e-nails are the industry "gold standard" for many good reasons. They are accurate and precise. Overshoot rarely gets to be over 30 degrees F over the set temp. when powering up– compared to one controller I saw discussed today that overshoots more than 100 degrees F. Once powered up the overshoot is much less (around 10 degrees F). On top of this, I have read reports of one brand taking up to 5 minutes to get up to the set temperature, compared to under 2 min. for RCC TOOLS.
Individually painted:
Each marble-ized finish has unique character that individualizes each controller with it's own natural "fingerprint" that can never be duplicated in exactly the same way. The final design paint finish can depend on many factors such as time of exposure to wind, air & light, moisture in the atmosphere, swirling/tilting, as well as the various properties of the different paints. Hydro dipping comes from a process that stems from the Asian tradition of suspending pigments on water and creating fantastic images (sometimes mutating these images into other images multiple times) before laying a prepared sheet of paper onto the surface to capture the design. Mastering intentional, well-crafted results takes patience, but it is also fairly easy to get an "average design" that still looks really amazing due to the natural swirling process. Of course this is mainly in the eye of the beholder; but enthusiasts of this art would agree that there certainly are better or worse designs and varying degrees of quality in the finished product depending on skill. Studies of color theory are implemented in bringing forth tasteful yet eye-catching, vibrant color schemes that are drawn from natural forces, outer space, the man-made environment, and other aesthetics.
Over 4 years of experience in the craft:
Since early 2015 RCCtools has been designing, assembling, and painting e-nails for heady dabber heads all over the globe. Started from an annoyance for propane torches and empty cans, a goal was set to create an e-nail that didn't cost $400+. There were only a small handful of American brands, and people still thought t-shirt presses were a good idea for pressing rosin. I was throwing together elementary electronic components trying to create a cheap enail and marble-izing every object that I possibly could in a deep fascination for the technique and the resulting designs.
Fast forward 2+ years and there are dozens of e-nail companies. RCCtools fell behind in the marketing (being clueless about internet marketing at the time) but despite the low visibility continued to create, inspired by the happy and excited customers that did end up finding the site one way or another.
No shady sales tactics or cheap tricks:
Only affordable, quality products and verifiable claims. Unlike other companies who have been known to make false claims such as manufacturing their enails in the USA, having a heat-up time that is 3x faster, exaggerating the time in marketplace, exaggerated so-called "wins" in "competitions", etc., Other companies use shady sales tactics such as following/un-following, publishing biased and/or payed reviews, copying content/plagiarism, false claims, and outright lies to gain sales, which is frustrating to the other honest sellers out there. The number of sellers that simply print their logo on another company's product, and then pay someone else to write slick marketing content, and another to push it to the top of search results is insane. It is watering down the market. Do your due diligence on any claims made.
RCCtools controller units are hand wired
by a single dedicated individual who is focused and dedicated fully to the quality of the electronics in each piece. Each unit is also thoroughly inspected before shipping to prevent time-consuming and costly returns. On top of this, a 2-year warranty is offered to ensure confidence and comfort in your purchase. Your e-nail setup is an investment, and you shouldn't have to worry about attempting to make returns due to faulty hardware, bad connections, or poor inspection.
No proprietary or exclusive parts:
All components are standard and can easily be replaced. If you need to replace your heating coil, you can refer to this pin configuration: pin1= ac, pin2=ac, pin3=tc+, pin4=tc-, pin5=ground for both the coils and the controllers. Some manufacturers attempt to keep their coils exclusive, and use non-standard XLR connectors to force you to buy your replacements from them.
Compact size options:
RCCtools enails come in a variety of size options from compact size to original (slightly larger than a standard Chinese model) to dual e-nails. In the compact and standard sizes the electronics are the same. The only differences are in appearance and how the e-nails sit in your space. The compact size is designed with the heat coil coming from the top to save additional surface space compared to the front-end design. The standard size simply allows for more painted area, and a richer design finish. Of course, the dual electronics are the same as the standard size, but doubled to allow for 2 heater coils to be controlled separately for use in rosin press plate applications as well as dual glass rig setups.
Most affordable American made enails on the net:
RCCtools e-nails rely as little as possible on marketing, re-uses packaging materials, uses strategic sourcing, and limited outsourcing, so that the most reasonable prices can be offered. Bulk components are purchased to keep prices down, and minimal paint is wasted in the finish process. An established, streamlined production system keeps labor costs down and final prices low on the best e-nail for your money.
"Does the e-nail controller come with a decent warranty? For how long?"
A warranty is great for peace-of-mind: covering your e-nail controller from being sent off without proper inspection. The average time on an e-nail warranty is 2-years, and covers the controller only (or has a separate warranty time on the other parts/accessories). The electronics in an electric dab nail are not relatively complex and not especially difficult to manufacture, but mistakes are possible in the mass manufacturing process.

Peace of mind
This is why RCCtools covers the controller electronics so you don't have to worry about your purchase. I strive to provide the best e-nail products available. I also want you to be informed. This is why I created this e-nail guide: to inform you what to look for and what to avoid.
General Dab Gear Parts Information