"..was overjoyed to find your site again since I wanted to buy something made by an entrepreneur here in the states. I liked a lot of the marbling I saw on your facebook and honestly the coupon made it affordable enough for me to add the custom color order. I really am excited and can't wait to use it.
-Jerry Ferguson
"Hello! I am interested in a large display controller with heater and nail. I like the colors that match the sun, with reds and yellows. By far the most creative E-nails I found while shopping around, so I sent the link to all my friends as well. Thank you!" -Quinn
-Quinn Pittman
"I purchased my first enail from RCC tools not knowing a whole lot about how they work. I bought the micro blue obsidian enail and it is seriously the best investment I've made. It is compact and barely takes up table space and very simple to use. Now I don't have to use my loud ass torch every time I want to dab. Absolutely would recommend!" -Alicia Burns (@glassgardenia on IG)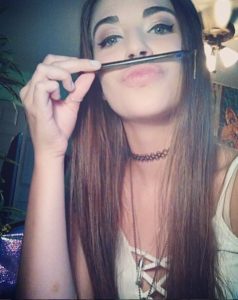 (@glassgardenia IG photo)
(purchased e-nail dab controller by @glassgardenia)
I am very encouraged and invigorated by your constructive feedback! Comments and suggestions are always highly welcomed!